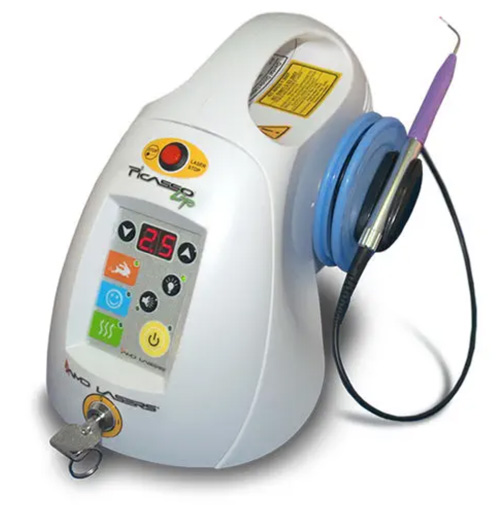 Laser dentistry is a state-of-the-art advancement that allows for greater precision, faster healing time and less pain.
Our soft tissue laser uses pulses of light not detectable by the human nervous system, resulting in nearly painless procedures.
The Benefits of Laser Dentistry
Some of the major benefits associated with laser dentistry are:
You often will not need sutures
The laser minimizes bleeding as high-energy laser aids in the clotting of exposed blood vessels.
Additionally, bacterial infections are minimized because the high-energy beam sterilizes the area being worked on.
Damage to surrounding tissue is minimized because of the precision of the laser
Wounds heal faster and tissues can be regenerated.