Nicholas Toscano, D.D.S., a board certified periodontist, received his B.S. in Biology from the University of Scranton in Scranton, PA. He went on to receive his D.D.S. degree from Columbia University School of Dental Medicine in New York City.
During a subsequent 13-year tour with the United States Navy, he completed a General Practice Residency at the prestigious National Naval Medical Center ("The President's Hospital") in Bethesda, MD. He served his country honorably, receiving two Navy and Marine Corp Commendation Medals, three Navy and Marine Corp Achievement Medals, a National Defense Service Medal and a Global War on Terrorism Medal. One medal was awarded for the definitive life saving treatment of a patient.
He received his Periodontal Certificate from the Naval Postgraduate Dental School in Bethesda, MD and MS degree from George Washington University in Washington, DC. He is a Diplomate of the American Board of Periodontology and a Diplomate and Fellow of the International Congress of Implantologists.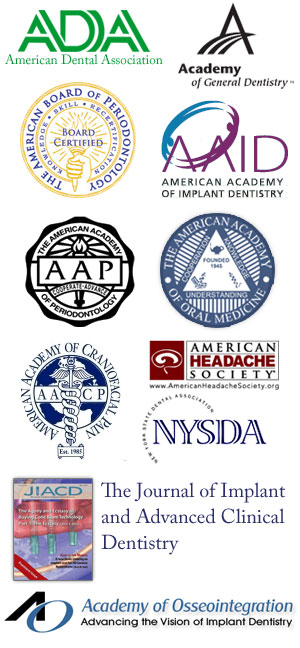 Dr. Toscano has authored a number of articles in peer-reviewed journals such as the Journal of Periodontology, the Journal of the American Dental Association and the Journal of Implant and Advanced Clinical Dentistry. He also served as adjunct clinical faculty for the Periodontics department at the Naval Postgraduate Dental School.
He has spoken nationally and internationally on topics related to Periodontal and Implant surgery and serves as the Co-Editor-in-Chief for the Journal of Implant and Advanced Clinical Dentistry. www.jiacd.com.
Professional Affiliations:
Professional Awards:
Dr. Toscano has received numerous professional awards in periodontics and implantology including "Top Clinician" recognition in Dentistry Today three years in a row.